---
Misdirected (2011)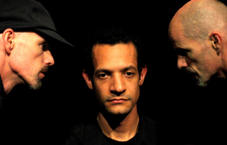 A short feature (1 hr)
written and directed by Bob Gerics
about an actor who needs a lot of direction, especially in his personal life. As he gets into tougher and tougher situations, his director always comes to the rescue...or maybe not.
---
Bad Girl (2011)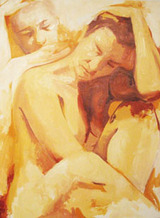 ---
An Evening of Gratuitous Sex & Violence (2012)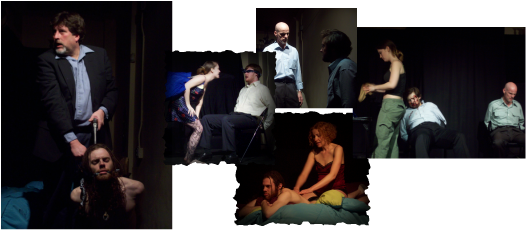 Presented by Flint City Theatre, 2012

A program of two short plays & one short film dealing with love, betrayal, kink, loyalty & vengeance performed at Good Beans Cafe, Flint.
Written by Bob & Dan Gerics and Megan Donahue
Directed by Bob Gerics.

Consummation (play) - A distraught man considers suicide and/or murder as he confronts his unfaithful wife and her lover.
Bad Girl (film) - During a night of sexual experimentation, Marie and Josie confront serious issues in their relationship.
Colleagues (play) - Criminal businessmen struggle with loyalty and betrayal while dealing with a bad ass hit woman, right-hand 'man' of the boss.

---

(The Deliberate Monkeyworks logo, the Bad Girl painting and the artwork for the Deliberate Monkey cd by
Amanda N. Simons
.)